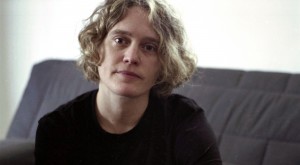 I am a musician, writer and translator based in London and Tel Aviv.
Having grown up in Israel, in the late 1980s I formed the band Afor Gashum, which became prominent in the fringe scene of Israeli guitar music. In the 1990s I lived in New York City, where I studied for a PhD in Comparative Literature at New York University, and was the bass player and lead singer in the band Baby Tooth, formed with David Mecionis (drums) and Nicolas Vernhes (guitar).
In 1997 I moved to London and formed the band Zero Balancer as guitarist and lead vocalist, with Chris Warmington on guitar and Pit Reyland on drums. I wrote about literature, visual art, music and contemporary dance for various publications. After Zero Balancer disbanded I spent a couple of years as a guitar/vocals solo act under the name Moon Pilot, before being joined by Rob Sykes on bass and James Turner on drums.
In 2011 I published a biography of my late grandfather Pinchas Sapir, a Labour party leader and Israeli finance minister in the 1960s and 70s. The same year I started working on a new Afor Gashum album, From the Inside, with a line-up comprising original bass player Oded Shechter, Shai Lowenstein on guitar and Aviv Barak on drums.
The third Afor Gashum album, Secret Lights, came out in April 2017. It was recorded with Oded Shechter on bass and Matan Fox on drums.
You can contact me at: mail [at] michalsapir.com